Comenzamos un proyecto nuevo a raiz del Concurso Fuengirola 2021, cuya temática será "coches deportivos de calle". Yo he elegido esta maqueta de resina de la marca Alpha Models, el Ferrari GTC4 Lusso, un deportivo de 4 plazas y dos puertas, con un perfil precioso:
We started a new project as a result of the Fuengirola 2021 Contest, whose theme will be "street sports cars". I have chosen this resin model from the Alpha Models brand, the Ferrari GTC4 Lusso, a 4-seater two-door sports car, with a beautiful lines: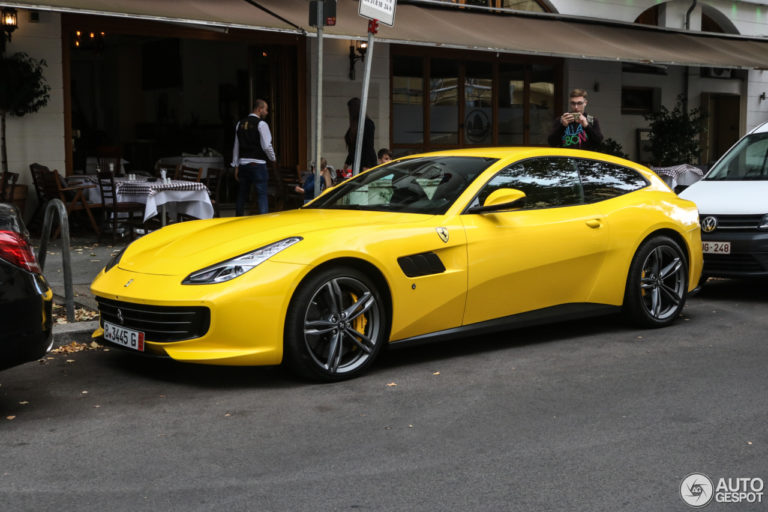 La maqueta es un multimedia kit, con piezas en resina, fotograbados, calcas, neumáticos de goma, y cristales de acetato precortados. Comentar como punto especial, que trae dos tipos de llantas, para elegir la que nos guste más. Pero vamos con las primeras fotos del detalle:
The model is a multimedia kit, with resin and photo-etched parts, decals, tires rubber, and pre-cut acetate crystals. Comment as a special point, that it brings two types of tires, to choose the one we like the most. But let's go with the first photos of the detail:
La carrocería es de resina, como todas las piezas, bien formada y acabada, sin poros aunque es bien pesada. Pocas rebabas que se pueden eliminar fácilmente, siendo las lineas de los paneles bien definidas, a las que profundizaremos más.
The bodywork is made of resin, like all the parts, well formed and finished, without pores although it is very heavy. Few burrs that can be easily removed, being the lines of the panels well defined, to which we will delve further.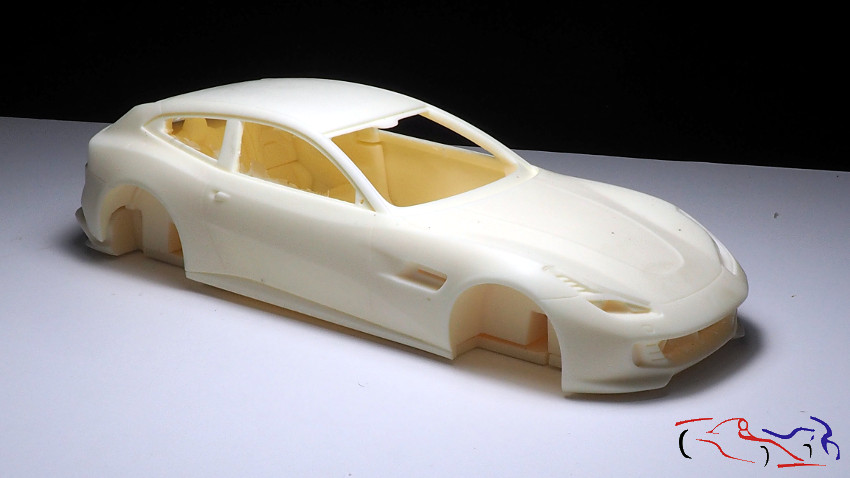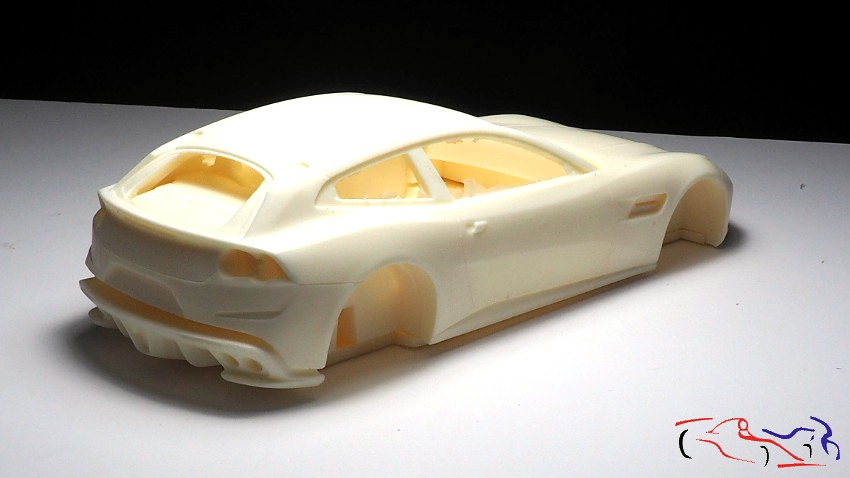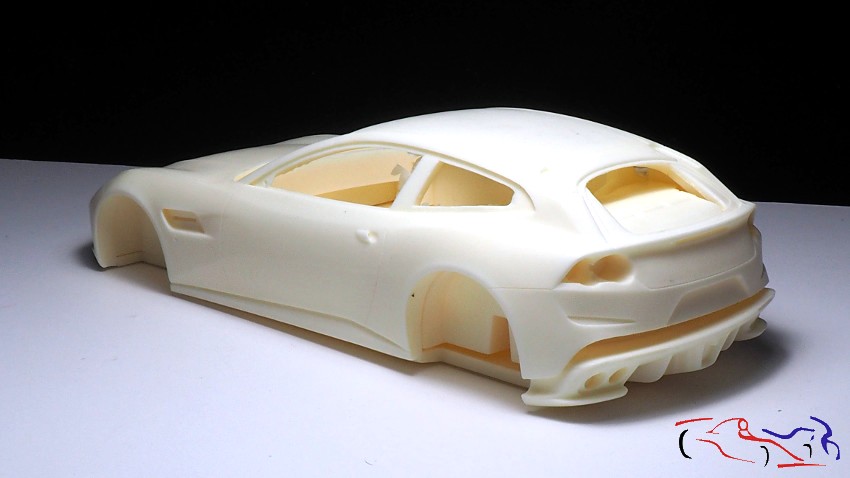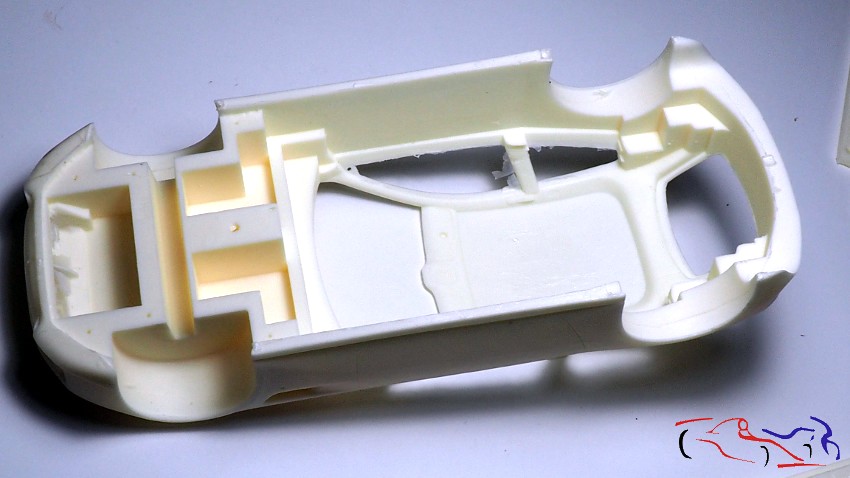 Pasando a lo que no es carrocería, el kit viene con el cockpit, el chasis, y dos piezas para el frontal y la trasera, que encajan muy bien. Aun así, la fijación de todo el conjunto se realiza con tornillos.
Moving on to what is not the bodywork, the kit comes with the cockpit part, the chassis, and two pieces for the front and the rear, which fit very well. Even so, the fixing of the entire set is done with screws.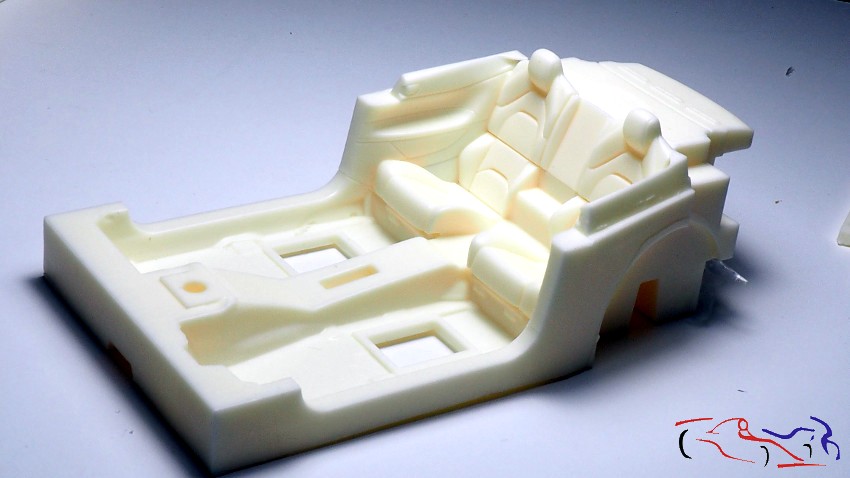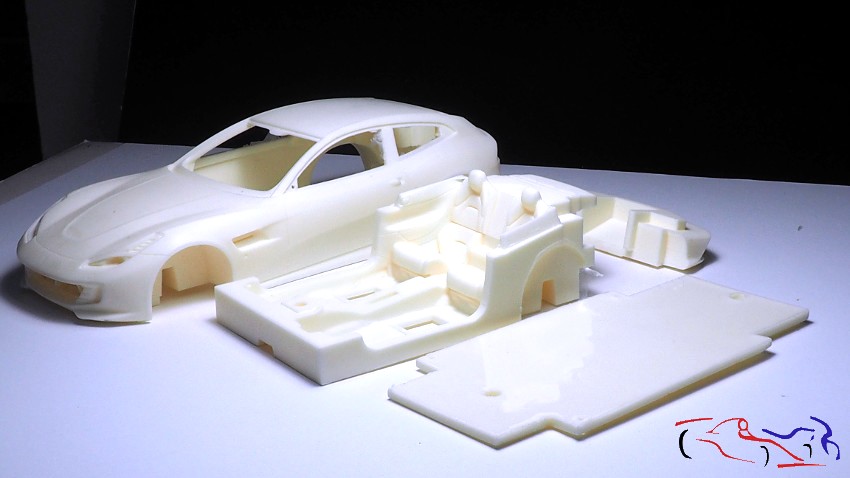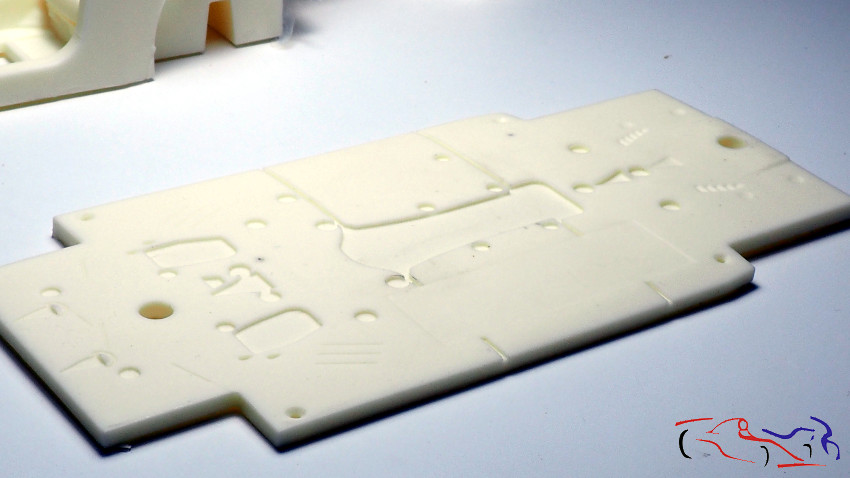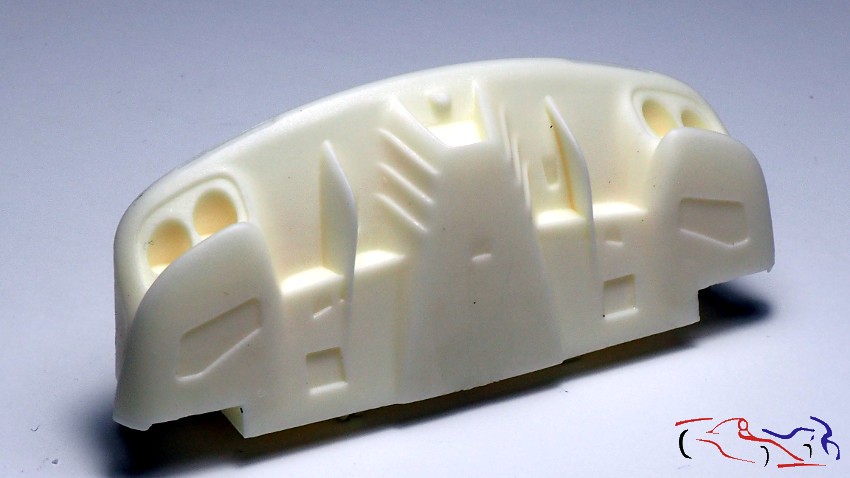 Y para terminar, el resto de bolsas que vienen en el kit, empezando por las piezas en general, los dos tipos de llantas y sus neumáticos, y los fotograbados y acetatos. Decir que los cristales vienen pregortados con las lineas del borde ya pintadas en negro.
And finally, the rest of the bags that come in the kit, starting with the parts in general, the two types of rims and their tires, and the photo-etched and acetates. Say that the crystals come pre-embossed with the edge lines already painted in black.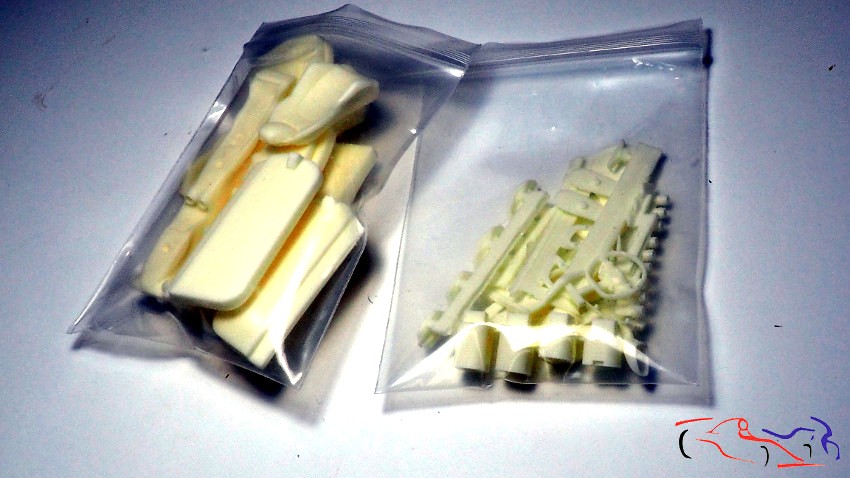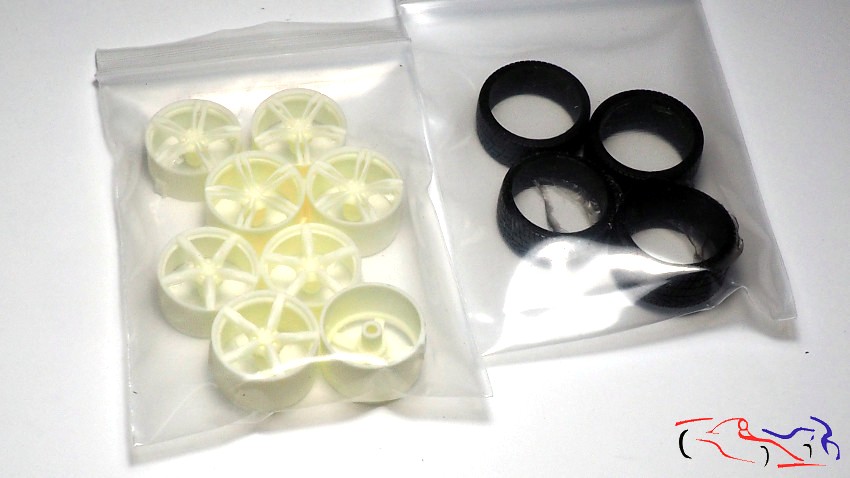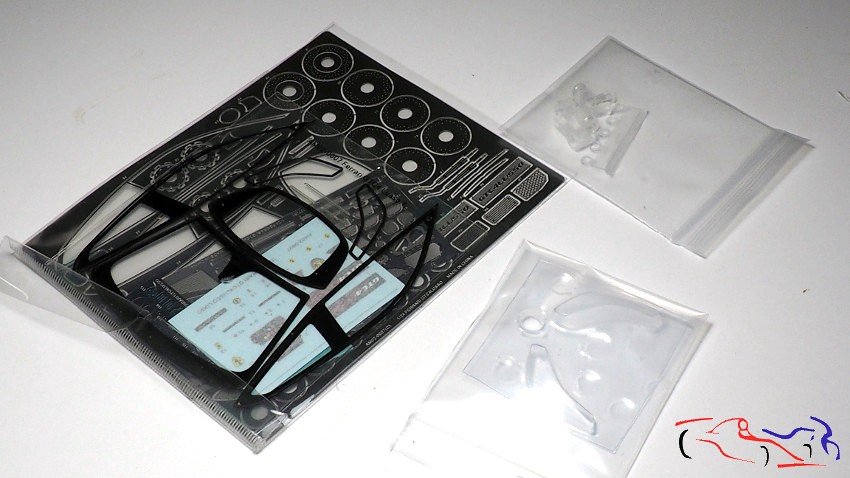 En definitiva, parece un gran kit, con buena calidad y del que se puede sacar mucho partido, tal y como otros modelistas lo han hecho!! Gracias por ver y comentar!!
So it seems like a great kit, with good quality and from which you can do a great model, just as other modelers have done! Thanks for viewing and commenting!!