FOTA Chairman

Posts: 3169
Joined: Sat May 14, 2005 8:50 am
Location: Michigan, USA
Always love seeing your work, so phenomenal!!!
Looking forward to seeing more.
Cheers,
Chris

Topic author

regga

F1 Test Driver

Posts: 272
Joined: Fri Sep 07, 2012 1:40 am
Location: Tokyo Japan
Contact:
956 engine update.
Turbocharger installed and piping.
Next work, gearbox and rear suspension.
Thank you.
1/24 Porsche 956 upgrade parts now on sale -
https://claymodels.tokyo
Backmarker

Posts: 315
Joined: Sun Dec 10, 2006 11:13 pm
Location: Georgetown, TX. Earth. Down the road a piece from COTA
Your engines looking amazing, keep it coming!
Hi Regga,
Impressive as usual!
Pascal
I'd rather be flying!
If only Closed Minds came with Closed Mouth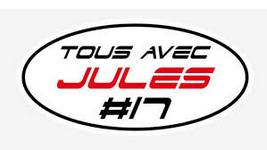 F1 Test Driver

Posts: 253
Joined: Thu Jan 02, 2014 12:40 pm
Favorite F1 Team or Driver: Pierre Gasly
Contact:
This engine deserves to be exposed a part!
Amazing work! Thanks for the inspiration
FOTA Chairman

Posts: 4380
Joined: Sun Jun 24, 2007 11:39 am
Favorite F1 Team or Driver: Riccardo Patrese
Location: Hull, England.
So happy to see an update from you. This is an astonishing build that you are sharing with us. Fantastic!
That`s awesome, amazing detail work!
Similar Topics

Replies
Views

Last post