Please note that the Forum login system is now separate from F1M.com's. If you have had issues logging into the Forums, try resetting your password at:
https://forum.f1m.com/app.php/user/forgot_password
Also, you must login with
your username
and not your email address.

Topic author

ferrarissimus

Midfield

Posts: 487
Joined: Tue Aug 06, 2013 2:46 pm
MFH annouce two new versions of the Bugatti. The drawings show now a correct tail, that's more curved and down falling.I'm curious if the kit's tail will also be altered.
Hello,

The kit's tail has been altered. I ordered one for the first version and it's more realistic.
Hi,

Sorry guys, but where have you seen this?
I can't see anything about a new tail or other versions on the MFH site... but I'm interested!!

Pascal
I'd rather be flying!
If only Closed Minds came with Closed Mouth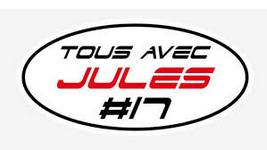 Hello Pascal and others,
Tout d'abord (Eh oui je suis Français...), un petit mot pour Pascal, pour te féliciter de tout ton travail que tu produits sur tes modèles. Ils sont vraiment superbes. Je te suis depuis ta réalisation de la Ferrari 500. J'espère qu'un jour j'arriverai à ton niveau. Mais je dois encore m'entrainer...
Je pense qu'un jour je te demanderai conseil pour tout ce qui est traitement du white metal car je ne connais pas du tout. Bon je ne ferai jamais de soudure à basse température car j'en suis incapable, mais savoir comment tu polis, tu colles et si tu passes du vernis sur les parties en white metal ça m'intéresse... Avant d'attaquer cette Bugatti.
J'espère que tu feras un WIP le jour où tu vas construire cette voiture (et bien sûr si tu as le temps).
Bon fini le hors sujet, retour à la Bugatti.
I was skeptical but MFH has producted 2 types of the Bugatti T35 :
- K736 1/12scale Fulldetail Kit : TYPE35 (that I bought)
- K741 1/12scale Fulldetail Kit : TYPE35 [ 1928 Targa Florio ] (with a tail more realistic that I ordered : the part RE3)
I send you poor pictures (I'm soory, the smartphone is old...) but we can see that MFH reworked the tail. I think it will help you. The price is approximately 70€ (with Shipping fees) but I can't do like ferrarissimus (great modeler too) to modify the tail.
Arnaud.
You do not have the required permissions to view the files attached to this post.
Major Constructor

Posts: 1052
Joined: Mon Dec 29, 2003 2:12 pm
Your Name: David Sorensen
Favorite F1 Team or Driver: McLaren
Location: Honolulu, Hawaii
I purchased the revised body piece and am glad I did.

Dave

You do not have the required permissions to view the files attached to this post.
Hi,
Thank you mates.
@Nono: MP
Pascal
I'd rather be flying!
If only Closed Minds came with Closed Mouth