Got a bit of work done over the last few weeks,
Installed the carburetor inlets and the photo etched airbox. I found out after putting the front engine cover on the airbox stuck out to far so the body work didn't align with the nose so I had to grind it down a little while it was in place. It worked out alright but future builders of this kit should test fit this before installing.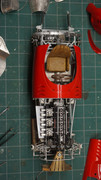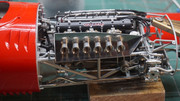 I also had a tough time getting all the carburetors aligned with the photo etched part so I had to do some grinding to open up some holes so things would align. In hindsight the photo etched part should be used as a template when installing the carbs on the engine.
Body work installed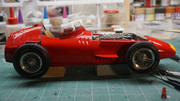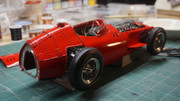 The fuel tank is just sitting there, I need to finish the tank that attaches to the back, I'm a little concerned with how the tail piece of body work will fit. The way it attaches looks questionable.
interior detail shot